In the terrorist country of Russia, another circus called "military exercises" is in full swing. Russian clowns finally decided to repeat what they had promised and not that they took Berlin, but carried out their own losses to the maximum.
The crooked flight of missiles, the destruction of their own equipment and the vaunted С-400 did not interfere with the continuous lamentations of the alternatively gifted about the curvature of the Earth … however, the earth's gravity worked perfectly on the С-400.
Well, how can you not recall the words of Lavrov, who argued:
"We are taking the most stringent measures to make sure that we do not strike at the civilian population (Syria), even by accident."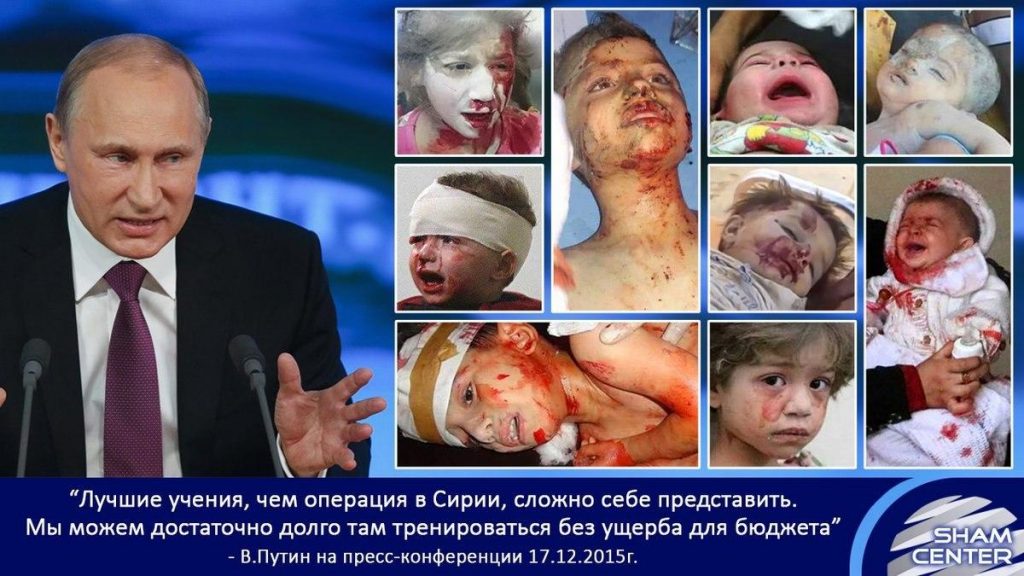 It would seem – to leave them to kill themselves… but the vile biomass, waving its under-weaponry and throwing itself on the bastions with the hosts of its vile larvae, climbs and climbs from all cracks of the terrorist country.
A country that no one is going to attack.
The country of wooden sorting and necrophilic marauders who grew up on them with sadistic inclinations.
Countries without honor, conscience and moral principles.
A country that aggressively attacks everything it can reach. Which for the seventh year has been destroying the civilian population of Syria with supposedly targeted strikes, vivid examples of which are in these ridiculous exercises.
And the result is hundreds of thousands of disadvantaged people who have lost their property, shelter, children and parents. Lost their future.
"We, in principle, can train there for a long time without significant damage to our budget," – Vl. Putin, who seized power in Russia, was a follower of A. Hitler.